Our main focus is to increase and improve community engagement and all our events are centered around this objective.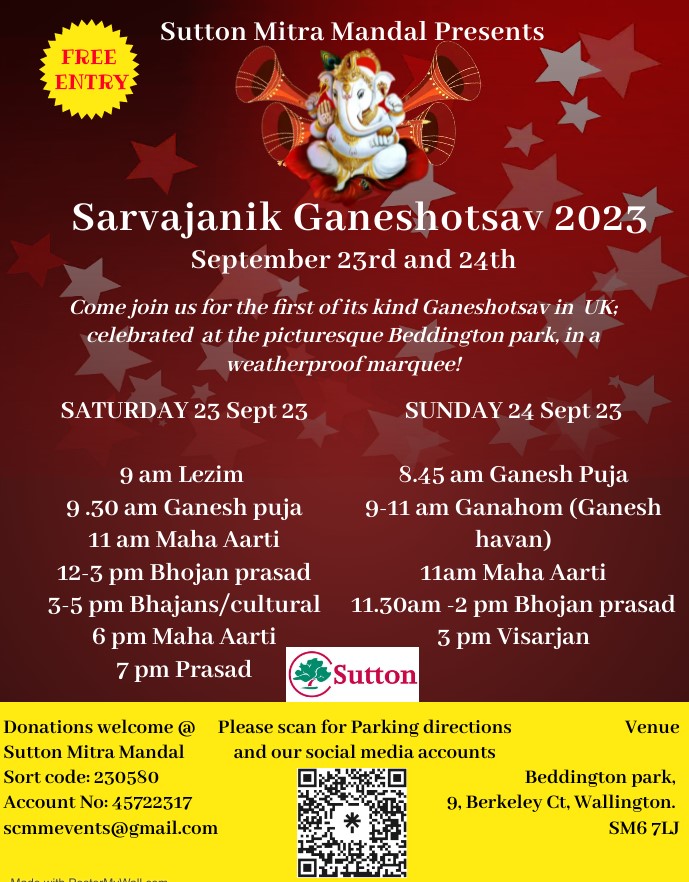 This is one of our key event that focused on celebration that connects us to our roots and ensures the cultural values are retained and nurtured. 
This year this event is scheduled to be held on 23rd and 24th Sept 2023 at Beddington Park, Wallington.
Expected to be attended by 3-4K devotees.
This events is the flagship event for Sutton Mitra Mandal, the key focus of this event is networking, building bond among fellow community members and just have fun.
This is a very popular event among local community members attended by ~150 families (400+ members)
This is it is expected to be celebrated on 25th Nov 2023.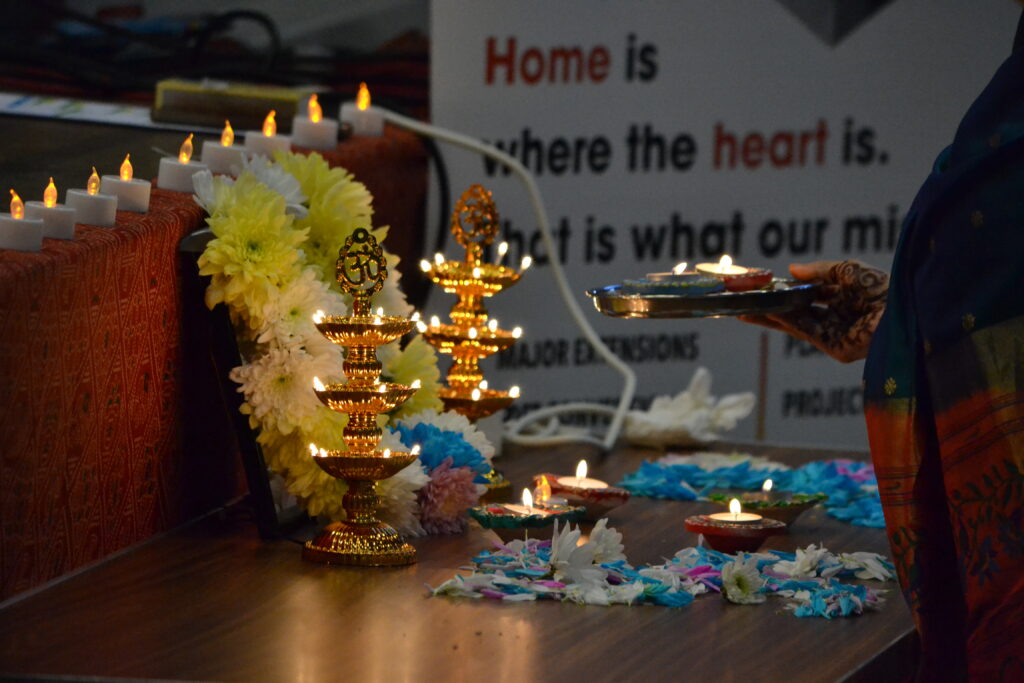 We are planning a community outreach activity to introduce and engage local community about the culture that originated from Indian Subcontinent. The aspects related to Science, Technology, Engineering, Art and Mathematics.
We would like appreciate and recognize the contribution of Indian Subcontinent cultures to enrich the knowledge of world community.
This is scheduled sometime in Feb 2024. – Watch this space